MCA approved STCW 2010 Passenger Safety, Cargo Safety & Hull Integrity Training for Ro-Ro Passenger Ships - PACSHIT - Available online or Classroom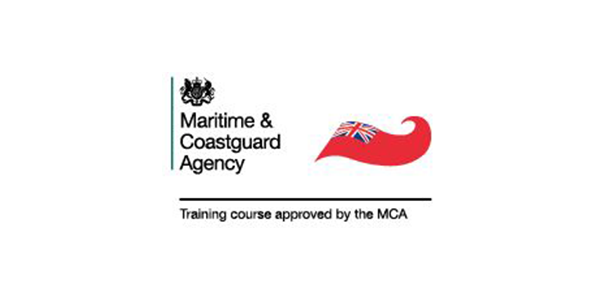 Course Duration: 1 day
Course dates: Available every week tuesday subject to minimum numbers booked. For alternative dates call office on 07912933112
Course Fee: £ 300 /- (Package and special discounts might be available)
Entry Requirements
Course Description
Course is open to masters, chief mates, chief engineer officers, second engineer officers and any other personnel who are responsible for embarking and disembarking passengers and for the safety of passengers in emergency situations. This course has been designed to meet the requirements of Regulations V/2, paragraph 7 of the STCW Convention and Code 1978 as amended
A certificate is issued by the college on the successful completion of the course on behalf of the Maritime Coastguard Agency.
Training Outcome
There are six outcomes to the training
Outcome 1: The learner knows how to carry our safe loading and embarkation procedures.
Outcome 2: The learner understands the requirements for safe carriage of dangerous goods.
Outcome 3: The learner knows the requirements f or securing cargoes and knows how to use cargo-securing equipment and materials.
Outcome 4: The learner can carry our stability and stress calculations.
Outcome 5: The learner knows how to open, close and secure hull openings.
Outcome 6: The learner knows how to monitor and maintain a ro-ro deck atmosphere.
Course Content
After successful completion of the course the trainees will be able to:
•organize the safe movement of vehicles and passengers when embarking and disembarking
•control all elements of cargo safety and hull integrity
•monitor and control atmosphere in ro-ro cargo spaces
•organize shipboard emergency procedures
•optimize use of resources
•control response to emergencies
•control passengers and other personnel during emergency situations
Use the form below or contact Kyra on
Tel. 0044-1415542248
Email. enquiries@glasgowmaritimeacademy.com
| Confirmed Dates | Availability | Confirmed Dates | Availability |
| --- | --- | --- | --- |
| 07.12.2020 | yes | 06.07.2021 | yes |
| 05.01.2021 | yes | 13.07.2021 | yes |
| 12.01.2021 | yes | 20.07.2021 | yes |
| 19.01.2021 | yes | 27.07.2021 | yes |
| 26.01.2021 | yes | 03.08.2021 | yes |
| 02.02.2021 | yes | 10.08.2021 | yes |
| 09.02.2021 | yes | 17.08.2021 | yes |
| 16.02.2021 | yes | 24.08.2021 | yes |
| 23.02.2021 | yes | 31.08.2021 | yes |
| 02.03.2021 | yes | 07.09.2021 | yes |
| 09.03.2021 | yes | 14.09.2021 | yes |
| 16.03.2021 | yes | 21.09.2021 | yes |
| 23.03.2021 | yes | 28.09.2021 | yes |
| 30.03.2021 | yes | 05.10.2021 | yes |
| 06.04.2021 | yes | 19.10.2021 | yes |
| 13.04.2021 | yes | 26.10.2021 | yes |
| 20.04.2021 | yes | 02.11.2021 | yes |
| 27.04.2021 | yes | 09.11.2021 | yes |
| 04.05.2021 | yes | 16.11.2021 | yes |
| 11.05.2021 | yes | 23.11.2021 | yes |
| 18.05.2021 | yes | 30.11.2021 | yes |
| 25.05.2021 | yes | 07.12.2021 | yes |
| 01.06.2021 | yes | 14.12.2021 | yes |
| 08.06.2021 | yes | 04.01.2022 | yes |
| 15.06.2021 | yes | 11.01.2022 | yes |
| 22.06.2021 | yes | 18.01.2022 | yes |
| 29.06.2021 | yes | 25.01.2022 | yes |
Try PACSHIT quiz here – every time you reload this page new set of questions will re load
PACSHIT – MCA approved course structure and lesson objective
MCA approved Passenger Safety Cargo Safety & Hull Integrity Training for Ro-Ro Passenger Ships PACSHIT, mca approved Passenger Safety Cargo Safety & Hull Integrity Training for Ro-Ro Passenger Ships PACSHIT, STCW Passenger Safety Cargo Safety & Hull Integrity Training for Ro-Ro Passenger Ships – PACSHIT course, MCA approved Passenger Safety Cargo Safety & Hull Integrity Training for Ro-Ro Passenger Ships – PACSHIT glasgow, MCA approved Passenger Safety Cargo Safety & Hull Integrity Training for Ro-Ro Passenger Ships – PACSHIT online, MCA approved Passenger Safety Cargo Safety & Hull Integrity Training for Ro-Ro Passenger Ships – PACSHIT onboard, MCA approved Passenger Safety Cargo Safety & Hull Integrity Training for Ro-Ro Passenger Ships – PACSHIT online