Oil Spill Response Refresher Course IMO Level 1, 2 & 3 - available Online or Classroom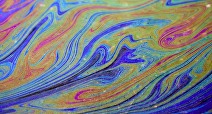 Course Duration: 1 days
Venue: Glasgow or Worldwide (subject to minimumnumbers)
Course dates: On Demand
Course Fee: £ 495 /-
Validity: 3 years
Entry Requirements
Although there is no entry requirement It would be an advantage for delegates to have completed the IMO level 2 oil spill response training.
Target Audience
This 1 day course approved by NI refreshes the Oil spill response course IMO level 1, 2 and 3 as the existing training certification is only valid for 36 month.
Course Description
Most candidates who have done oil spill training in the past don't necessarily put it into practice and skills learnt are usually forgotten. Since the initial certification is only valid for 3 years it is a requirement that these courses are refreshed every 3 years with this 1 day refresher course to maintain a degree of competency. Being personally prepared for an incident will help to induce a level of proficiency into the response.      
Course Contents
Current legislation
Updates to Response techniques and principles
Specific areas of concern
New topics that need to be covered.
Table-top exercise
UK contingency plan updates and requirements (UK course)
Debrief, assessment and feedback
If you need any support with this contact Kyra on
oil spill reponse training refresher, oil spill response training uk refresher, oil spill management training courses refresher, oil spill response training ppt, marine oil spill response training, imo level 1 2 3 refresher training, oil spill reponse training online