Oil Spill Response Course IMO Level 3 - available Online or Classroom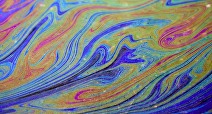 Course Duration: 4 days
Venue: Glasgow or Worldwide (subject to minimumnumbers)
Course dates: On Demand
Course Fee: £ 2000 /-
Validity: 3 years
Entry Requirements
Although there is no entry requirement It would be an advantage for delegates to have completed the IMO level 2 oil spill response training.
Target Audience
IMO Level 3 osr course is Designed for all senior managers and officials who may be involved in planning for or managing the response to an oil spill.
Course Description
Candidates will have a thorough knowledge of the convolutions of oil spill supervision and consider the political and media gravities, the legal and monetary implications, the issues of community and response to human safety and the post operational necessities.
Course Contents
Proper response establishment
Reasons, fate and effects of oil spills
Roles of Government and other key shareholders
Lawful frameworks and international agreements
Accountability for claims and compensations
Risk Assessment and exigence planning
The Event Controller
Response Options
Operational boundaries of response strategies
Resource requirements
Completing a response
Media awareness
Theoretical exercises
If you need any support with this contact Kyra on
IMO Level 3 oil spill response training, IMO Level 3 spill response training, IMO Level 3 spill training, IMO Level 3 oil spill training, IMO Level 3 osrl training, IMO Level 3 spill cleanup training, IMO Level 3 oil spill clean up certification