MCA approved Fire Fighting and Fire prevention Updating (UFPFF)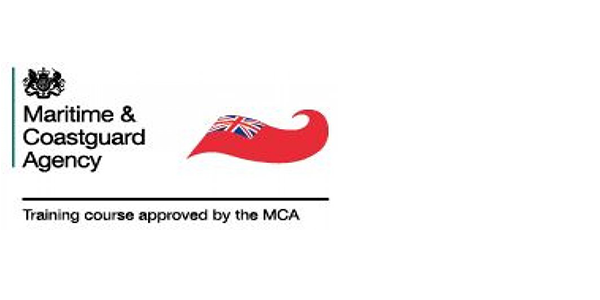 Glasgow Maritime Academy provides MCA approved Fire Prevention Fire fighting Updating*
Course Duration: 1 day
Course dates: Every Thursday of the week.
Course Fee: £ 250 /-
Course Eligibility
Proof of completing the STCW Fire Fighting & Fire Prevention course or equivalent is required. Candidates are also asked to complete a Medical Self Declaration form to prove their fitness prior to completion of training. Updating training is to be undertaken, in line with the above regulations, by:
Seafarers who have six months or more sea service prior to 1 August 1998 and were exempt from basic safety courses;

Seafarers who have a certificate of proficiency in fire prevention and fire fighting. NB — certificates of proficiency issued under the authority of other administrations will be acceptable.
Course Description
Section A-Vl/1 of the STCW Code (paragraph 3) states that 'Seafarers qualified in accordance with paragraph 2 in basic training shall be required, every five years, to provide evidence of having maintained the required standard of competence, to undertake the tasks, duties and responsibilities Listed in column 1 of table A Vl/1-2.'
It has been agreed that some of the required updating training may be carried out on board ships, with certain aspects that must be undertaken ashore at an MCA approved training centre. However the safe use of Breathing Apparatus (BA) is a necessary requirement of the shore-based updating training, therefore the self declaration process that has been devised for updating training in general is not applicable in this case.
This one-day course is part of the mandatory updating certification requirements under the STCW 2010 amendments for all seafarers with designated safety duties who hold a fire prevention and fire fighting certificate. It deals with the precautions needed to minimise the risk of fires, how fires are caused and how to extinguish them. With a blend of theoretical and practical training, and a focus on using fire fighting equipment with the use of breathing apparatus to extinguish various fires of size and intensity including casualty rescue in smoke filled enclosed spaces.
Course Content
The learner be able to
Correctly use portable and mobile (wheeled) fire extinguishers on appropriate fire types.
Correctly use hoses, nozzles and hose equipment
Extinguish different types of fires as a member of a team using a range of equipment commonly found on board, including:
Fires with foam, powder or any other suitable chemical agent.

Confined area fire with water fog applicator.

Oil fire with dry chemical powder/foam applicators.

Extensive fires with water using jet/spray nozzles.
Test and use BA and associated equipment, covering:
Principles of operation of typical BA equipment.

Equipment checks on start-up and use.

Gauge checks, correct team working and communication.

Safe procedures (door opening, Ladder use, search procedures, rescue techniques and evacuation procedures) in reduced visibility/foam.
Casualty rescue (using a dummy), communication and teamwork in a smoke-filled environment.

Fighting fire in an accommodation or engine room area in heavy smoke.
* In association with Steam Marine Training
If you need any support with this contact Kyra on
mca fpff refresher course online, fpff course pdf, fpff full form in shipping, fpff course, stcw fpff, fpff, mca fire prevention and fire fighting course