LNG as a fuel Training (LAFT) - Nautical Insitute Approved - Online or Classroom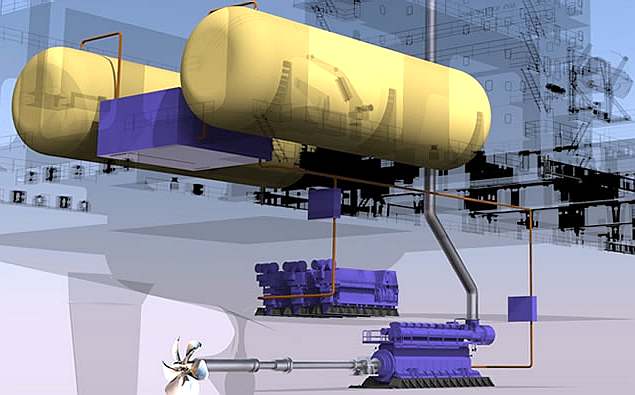 Glasgow Maritime Academy is the first training provider in the UK to be recognised by Nautical Institute for delivering LNG as a fuel Course (LAFT)

Course Duration: 2 days
Venue: Glasgow or Worldwide
Course dates: On demand
Course Fee: £940/- per person
Course Description
This course is intended for masters, officers (deck & engine), superintendents, ratings etc, serving onboard ships using LNG as a fuel. This course also incorporates the design and construction requirements of the Interim IGF code. At the end of the course the student should have the relevant technical knowledge to assume the responsibilities of Master, Chief Officer, Chief Engineer, Second Engineer or of any other person having direct responsibility for cargo operations.
Course Contents
There are four outcomes to the training:
The learner understands the chemical and physical properties of liquefied gas and the hazards and control measures associated with carrying liquefied gas.
The learner knows what is involved in the safe operation and monitoring of a fuel system which uses liquefied gas.
The learner is able to apply health, safety and environment precautions in working on a ship using liquefied gas as a marine fuel.
The learner is able to perform and monitor safe liquefied gas bunkering operations.
The course includes the following topics:
Safe Practices
Properties of Liquefied Gases
Regulations
Design
Bunkering
Gas Detection
Gas Fire Fighting
Emergency Procedures
Ship/Shore Interface
If you need any support with this contact Kyra on
Try our Ship safety Officers Quiz below. Every time you reload this page the questions will change.
lng bunkering course online, lng bunkering course online IMarEST accredited, best place to do lng bunkering course book online, approved lng bunkering course online, lng bunkering course uk, lng as a fuel course online, lng bunkering course nautical institute approved online