Advanced training for oil tanker cargo operations - MCA approved - Online or Classroom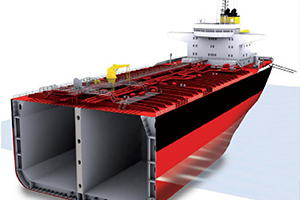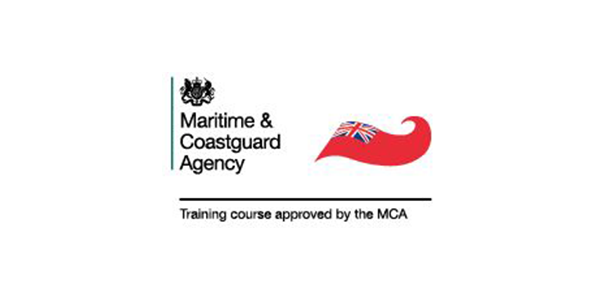 Course Duration: 4.5 days (0900 – 1700)
Course dates: Every week subject to minimum numbers. See Below or Click here
Course Fee: £ 825 /- (special discounts might be available contact us for more information)
Entry Requirements
As per MCA notice dated 04.11.2020
The entry requirements for the MCA Advanced OIL Tanker Course
1. MCA / EU Basic OIL & Chem tanker course or MCA/EU Combined Basic Oil Chem and GAS tanker course (should be valid and not expired )
The requirement for getting OIL DCE endorsement on coc
1. MCA Advanced OIL tanker cargo operation certificate and
2. 3-month's experience on the OIL tanker and MCA/EU Tanker Fire Fighting; or
3. 3-month's experience on the OIL tanker and MCA/EU approved Advanced Fire Fighting; or
4. 3-month's experience on the OIL tanker, Advanced Fire Fighting from a CEC country and the theory element of MNTB Tanker Fire Fighting; or
5. MCA/EU Basic OIL & CHEM Tanker or MCA/EU Combined Basic Oil Chem and GAS tanker Endorsement from and MCA/EU Advanced Firefighting; or
6. Basic Oil tanker Endorsement from any CEC Country (list here), Advanced Firefighting from any CEC country and the theory element of MNTB Tanker Fire Fighting.
All training certificates and sea service must have been obtained within the last 5 years.
The 3 months seatime requireent can be reduced to 1 month if the candidate does an MCA approved onboard training on applicable tanker, in a supernumerary capacity which must include at least three loading and three unloading operations and be documented in an MCA/MNTB approved training record book.
Course Description
This course is intended for masters, officers and ratings serving on tankers who are required to undertake additional training and familiarisation in accordance with: The Merchant Shipping (Training and Certification) Regulations 1997/ Marine Guidance Note (MGN)95 / STCW 95 : Regulation V/1 para 2.2 and STCW Code Section A – V/1 para 8-14.
At the end of the course the student should have the relevant technical knowledge to assume the responsibilities of Master, Chief Officer, Chief Engineer, Second Engineer or of any other person having direct responsibility for cargo operations.
Course Contents
The course will include those outcomes as stated in the familiarisation training but will be addressed in greater detail in accordance with the requirements of the students.
The oil tanker, Petroleum properties and hazards, Oil cargo containment and handling, Oil tanker operations, Marine pollution
In addition to those outcomes as outlined in the familiarisation training, the course will include the following principles:
International and National Regulations and Codes of Practice
Characteristics of cargoes
Definitions; chemical and physical properties of oil cargoes
Associated hazards
Flammability, explosiveness and toxicity; medical aspect
Oil Tanker Design and Equipment
Oil Tanker Operations
Pollution Control
Emergency Procedures
If you need any support with this contact Kyra on
| Confirmed Dates | Availability | Confirmed Dates | Availability |
| --- | --- | --- | --- |
| 07.12.2020 | yes | 05.07.2021 | yes |
| 04.01.2021 | yes | 12.07.2021 | yes |
| 11.01.2021 | yes | 19.07.2021 | yes |
| 18.01.2021 | yes | 26.07.2021 | yes |
| 25.01.2021 | yes | 02.08.2021 | yes |
| 01.02.2021 | yes | 09.08.2021 | yes |
| 08.02.2021 | yes | 16.08.2021 | yes |
| 15.02.2021 | yes | 23.08.2021 | yes |
| 22.02.2021 | yes | 30.08.2021 | yes |
| 01.03.2021 | yes | 06.09.2021 | yes |
| 08.03.2021 | yes | 13.09.2021 | yes |
| 15.03.2021 | yes | 20.09.2021 | yes |
| 22.03.2021 | yes | 27.09.2021 | yes |
| 29.03.2021 | yes | 04.10.2021 | yes |
| 05.04.2021 | yes | 11.10.2021 | yes |
| 12.04.2021 | yes | 18.10.2021 | yes |
| 19.04.2021 | yes | 25.10.2021 | yes |
| 26.04.2021 | yes | 01.11.2021 | yes |
| 03.05.2021 | yes | 08.11.2021 | yes |
| 10.05.2021 | yes | 15.11.2021 | yes |
| 17.05.2021 | yes | 22.11.2021 | yes |
| 24.05.2021 | yes | 29.11.2021 | yes |
| 31.05.2021 | yes | 06.12.2021 | yes |
| 07.06.2021 | yes | 13.12.2021 | yes |
| 14.06.2021 | yes | 03.01.2022 | yes |
| 21.06.2021 | yes | 10.01.2022 | yes |
| 28.06.2021 | yes | 17.01.2022 | yes |
Test Your Advance oil Tanker and cargo operation knowledge with the quiz below – everytime you reload the question and answer will change
MCA Advanced training for oil tanker cargo operations online, Mca Approved Advanced training for oil tanker cargo operation online, MCA approved TASCO online, TASCO, Specialised oil tanker course, Oil tanker advanced course, Advanced oil tannker training